vCenter Server 6.0 – Adding Users and Assigning Global Permissions:
vCenter Server 6.0 – Adding Users and Assigning Global Permissions:
vCenter Global permissions provide the privileges to a user or group to view or/and manage all objects in each of the inventory hierarchies in the deployment. Generally we apply the Global Permissions to a global root object that spans solutions. If you assign a global permission and do not select Propagate, the users or groups associated with this permission do not have access to the objects in the hierarchy. They only have access to some global functionality such as creating roles. In this blog we will discuss about how to add user and Assigning VCSA Global Permissions.
Method of Procedure (MOP):
First of all login to vCenter Server Web Client using FQDN or IP address with SSO administrator privilege (eg. [email protected])
https://<vCenter-FQDN-or-IP address>/vsphere-client.
Go to Administration, Under Access Control click on Global Permission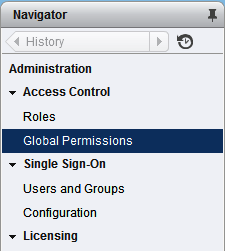 On the right side, Select Manage tab
Click on the Green

+

(plus)
It will open Global Permission Root – Add Permission window
Click on the Add button

It will open a new Select Users/Groups window
At the Domain drop-down list select recently added domain (eg. vmantra.local)
All the Users and Groups of the domain will be populated below
Note: To add the domain you please go through my previous blogs:
Select the User or Group you want to grant permission
Click on Add button
Click OK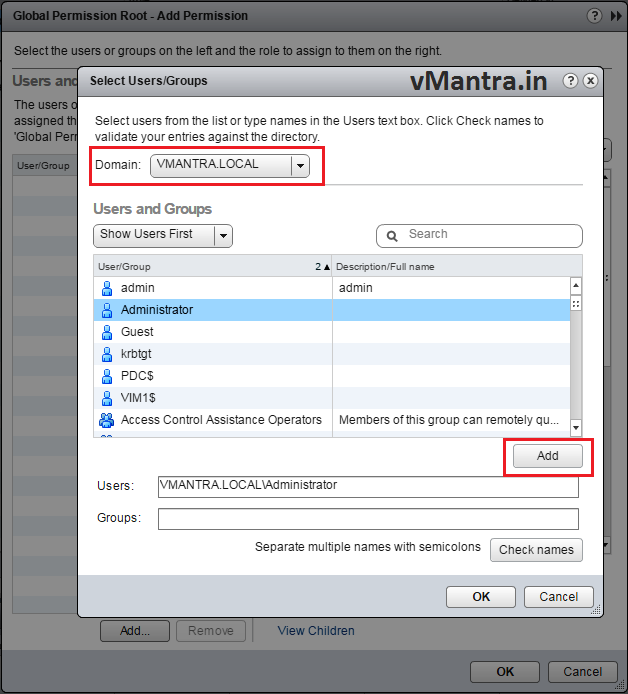 Newly added User or Group will be shown at the Global Permission Root – Add permission page
At the Assigned Role drop-down list select role you want to assign to that user
Click on OK button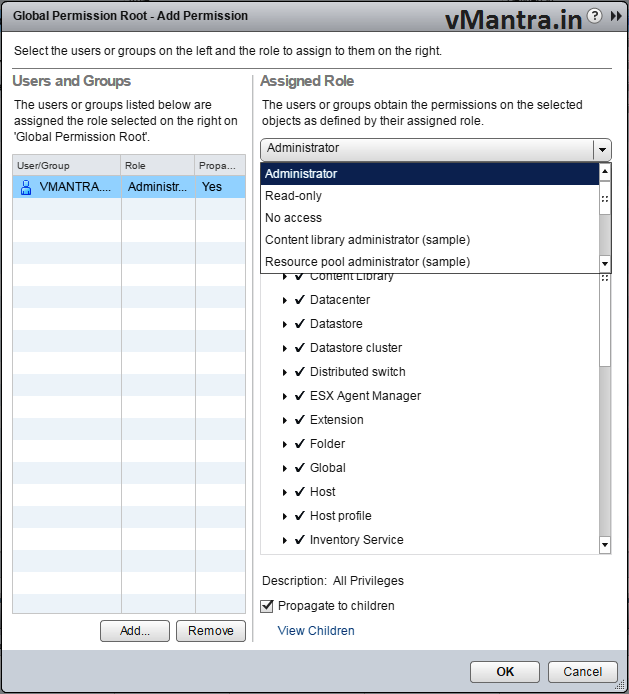 Now Domain User / Group has been added. We can verify this by logout the vCenter server and log-in again with recently added user.

After logged-in with recently added domain user please make sure all the inventory items are visible.
Thanks!!