Top SDN Vendors and their Solutions
Software-Defined Networking (SDN) has changed the way of computer networking by simplifying the management of network resources & functions and also giving the programmable interface. It solves the industries long-running/pending challenges like Vendor lock-in, high CAPEX/OPEX, Network automation and Agility. That's the reason Service Providers are in transition to Software Defined Networking (SDN). As per the latest Market Analysis report done by Data Bridge Market Research, Global SDN Market is expected to rise to an estimated value of USD 67.98 billion by 2026, registering a CAGR of 28.90% in the forecast period of 2019-2026. However, the list of SDN Vendors is too long. But, In this blog, we will see only the Top SDN Vendors and its Solutions.
Following are the Industry leading in SDN Vendors:
Top SDN Vendors and Solutions:
Cisco ACI:
If it's about networking, the first name that comes to mind is Cisco. The industry-leading company in the network world fully acquired the start-up Insieme in 2013 (in which Cisco already had an 85% stake) and brought ACI, a new fabric-based data center architecture to the market, the industry leader in the legacy network has now become one of the dominating industry leaders in the SDN Market as well. Cisco ACI or Application Centric Infrastructure is SDN (Software Defined Network) solution that works along with a software controller Cisco Application Policy Infrastructure Controller (APIC), and Nexus 9000 series Switches.
It offers:
6x Higher Throughput
5x lower latency
2x Faster Data Backup
Nearly Zero fail-over convergence times
Protects heterogeneous workloads; i.e., physical servers (bare-metal), virtual machines, and containers across multiple data centers using micro-segmentation.
Full automation
Micro-segmentation to ensure the appropriate level of security
Single management console
Good
Good Technical Support
Easy Management
Good Performance
Easy Programmability
Scalability
What's Not Good:
Vendor lock-in
High CAPAX
High Cost of Licenses
Lack of Documentation
Lack of Competency in the market
Difficult Implementation
Hard to troubleshoot potential issues
Integration with 3rd party networks or other protocols is too complicated or limited.
Why are customers purchasing this product?
Create internal/operational efficiencies
Drive innovation
Improve compliance & risk management
Improve business process agility
What are the key factors that drive to purchase decision?
Product functionality and performance
Product roadmap and future vision
Pre-existing relationships
Strong services expertise
VMware NSX:
VMware NSX for Data Center is an industry-leading SDN solution. It came into the picture when VMware acquired Nicira in 2012, and after one year, VMware launched the first NSX released in October 2013. It's purely an Overlay networking solution and can work with any underlying switches. NSX provides a full range of networking capabilities in virtualized form. It means you can create a huge overlay network of virtual Routers, Edge Gateways, Logical Switches, Firewalls, Load Balancers, and VPNs with a lot of Networking Services without using a single proprietary hardware network component.
VMware offers NSX in two variants, NSX-v and NSX-T, where NSX-v is only for the vSphere hypervisor. NSX-T works with most of the modern infrastructure like OpenStack, KVM, Kubernetes, OpenShift, AWS, Azure, and even bare-metal.
It offers:
Context-Aware Micro-segmentation
Multi-Cloud Networking
Network Automation
Cloud-Native Apps Support
Distributed Stateful Firewalling
Cloud Management
Third-Party Integration
Good:
Easy integration with the different platforms with NSX-T
Better User Interface (GUI)
What's Not Good:
No Underlay solution provided
Nokia Nuage Networks:
The world leader in telecom, Nokia offers its software-defined networking solution Nuage Networks Virtualized Services Platform (VSP) which delivers state of the art policy-based automation across the network. VSP is based on its own Virtualized Services Controller (VSC) and two other key elements Virtualized Services Directory (VSD) and Virtual Routing and Switching (VRS). It provides an entire range of products to optimize datacenter, cloud and SDN operations.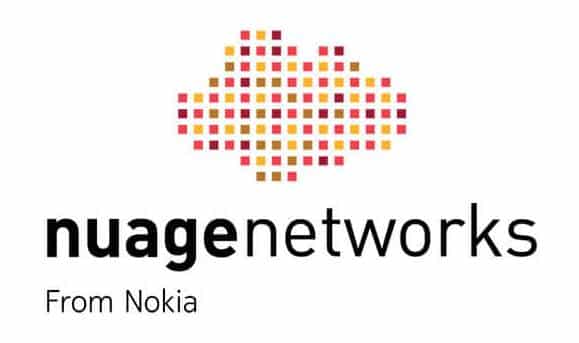 It offers:
Open Platform
Fully Orchestrated
Granular Security
Application-Aware Routing
50% Reduction in OPEX / CAPEX
45% Reduction in TCO (Total Cost of Ownership)
40% Increase in Asset Utilization
35% Reduction in Support Times
20% Reduction in Development Times
10% Improvement in Service Times
What's Good:
Stability
Pricing
Performance
Secure
Mature Solution
Fast response to customer queries
Easiest product to integrate into legacy equipment.
Truly End to End Solution offering Underlay and Overlay
Easy to troubleshoot
Highly Competent team
What's Not Good:
Less Documentation
No Open Community
Complex initial configuration
Top Companies using Nuage Networks:
3UK, Airtel, BT, China Mobile, China Telecom, Etisalat, NTT Data, Orange, OVH, Philips, Rostelecom, Telenor, Telia, Telefonica,  Vodafone etc..
Why are customers purchasing this product?
Cost management
Drive innovation
Create internal/operational efficiencies
Improve business process agility
What are the key factors that drive to purchase decision?
Product functionality and performance
Strong services expertise
Strong customer focus
Juniper's Contrail Network:
Juniper Networks entered the software-defined networking (SDN) market with their product Contrail Networking in 2013 after acquiring Contrail Systems in 2012. In parallel, It also started an open-source community OpenContrail to get the contribution from developers. But again, in 2018, to give more strength, the ownership of the OpenContrail project was given to The Linux Foundation and renamed Tungsten Fabric.
Juniper Contrail Networking provides the connectivity to any kind of application running on VM, container or even bare-metal servers through the overlay network.
It offers:
Easy operations
On-demand customization
Scalable and stable
Detailed Analytics
Routing and Bridging
Load Balancing
Security and Multitenancy
Elastic, Resilient VPN
Gateway Services
High Availability
Analytics Services
API Services
What's Good:
Simple
Open Standards
High Scale and Performance
United Multi-cloud Policy
Seamless Integration
Why are customers purchasing this product?
Create internal/operational efficiencies
Drive innovation
Improve business process agility
What are the key factors that drive to purchase decision?
Product roadmap and future vision
Product functionality and performance
Pre-existing relationships
Big Switch Networks:
Big Switch Networks is a US-based cloud and data center networking company founded in 2010. It's a big name among the top SDN vendors. Its flagship product Big Cloud Fabric (BCF), along with its Switch Light software, provides Openflow-based Software Defined Networking solutions for private, public, hybrid cloud, and multi-cloud environments.
It Offers:
Reduces management consoles by over 60:1
CapEx costs by over 50%
REST API Integration
Zero Touch Fabric (ZTF)
Fabric Analytics
Tenant-aware Fabric
Service-aware Fabric
Scale-out (Elastic) Fabric
What's Good:
Physical + Virtual fabric based on open SDN principles at each level of implementation.
Less Total Cost of Ownership (TCO)
Fast service enablement
Automation
Zero Touch Operation
Simple Operations
Seamless Integration with 3rd party vendor products like VMware NSX, OpenStack, OpenShift, Kubernetes etc.
Public, Private, Hybrid and Multi-Cloud support
Hardware Vendor choice
What's Not Good:
Lack of documentation
Single point of failure of the controller.
Switches only have one OOB management port.
OOB port for doing management over IP. So basically if you lose that one IP management port, the switch can continue forwarding for things it's already learned, but won't learn any new MACs etc.
Cumulus Networks:
Cumulus Networks is computer network software company best known for its Debian Linux based network operating system, Cumulus Linux. This network operating system supports more than 30 bare metal platforms from industries top hardware vendors. The company is backed by a few VMware founders and emerged publicly in June 2013. Cumulus Networks has recently partnered with Nutanix to provide a hyper-converged infrastructure with Cumulus SDN and also signed a deal with Facebook for Minipack and became the first network operating system to support Facebook's Minipack and contributed to the Open Compute Project (OCP).
It offers:
95% Improved Time to Production
33% less CAPEX
74% less OPEX
Easy Automation
NetQ Fabric Validation System
What's Good:
Flexible Network Operating System (NOS)
Easy To Deploy
Simple Architecture
Stability
Less TCO
3rd party Integration
World-class Technical Support
What's Not Good:
Arista Networks:
Arista Networks has emerged as one of the fastest-growing SDN vendors in the Cloud Networking industry. It started its operation in early 2004 and, till the date, has deployed more than 20 million cloud networking ports worldwide. The core of Arista provided SDN solution is its Extensible Operating System (EOS), which is based on an unmodified Linux kernel. Arista EOS-backed routers and other virtual devices enable the user to run multiple network applications, Ethernet switching, and routing protocols on overlay networks with automated IT workflows.
It offers:
Available Architecture
Agile Work-X
Automation
Analytics
Any Cloud API
What's Good:
Highly stable and feature-rich
Excellent support
Less TCO
Self-Healing
Real-time Streaming Analytics
Any Cloud API
Why are customers purchasing this product?
Cost management
Drive innovation
Improve business process outcomes
Improve customer relations/service
What are the key factors that drive to purchase decision?
Strong customer focus
Product functionality and performance
Product roadmap and future vision
Pluribus Networks:
Pluribus Networks was started in 2010 by three former Stanford classmates and got funding from Yahoo! founder Jerry Yang. This SDN vendors offers the solution with a different approach. It has developed a controller-less next-generation SDN solution, Adaptive Cloud Fabric and an open network operating system (NOS) Netvisor ONE.
It offers:
Controller-less approach
30% less CAPEX
60% less OPEX
Multi-tenancy
Distributed network services (e.g., network slicing, edge computing, IoT and video traffic segmentation, L2VPN/L3VPN across distributed sites, multi-site unification).
What's Good:
No Costly Controller Required
Less Total Cost of Ownership (TCO)
Low Latency
No Out-of-band management channel required
Agility
Performance
Automation
Pica8:
It is clear that Software-Defined Networking solutions provide organizations with immense cost savings and greater flexibility in managing their networks. With the wide range of SDN vendors available, it is important to weigh the various features and benefits they offer in order to make an informed decision when selecting one from SDN vendors. Doing so will allow you to maximize the potential of SDN and reap its full benefits for your organization.
Thanks!!
Check out some more blogs:
If you like my blog "Top SDN Vendors and their Solutions", Please Share…
–
best sd wan vendor, leading sd wan vendors, sd wan, secure sd wan, sd wan vendors, vmware sd wan, sd wan solution, juniper contrail vs cisco aci, sdn/nfv solutions, sdn nfv companies, software defined networking tools, cloud service monitoring, healthcare compliance management, analyze inventory data, active active data centers, simplify device deployment, healthcare regulatory compliance